WraithStats
March 23, 2019 ~ 1 min read
Third-party service for Survived By, tracked in-game statistics and leaderboards.
Note: This project is archived. Support is limited.
All* of Survived By's Data in one location!
Monthly challenges sponsored by the community!
Server availability & Region(s) block check.
Treasure hunter & Crafting vendor list data.
Daily rewards list data.
3 months of work. Back-end & front-end in AdonisJS. Used data mining techniques and simple .NET reverse engineering to figure out the game's own end-points.
Work done data mining gave me an opportunity to work on the official game wiki as the main contributor and administrator.
---
Project abandoned when Survived By team announced that the game's shutting down.
---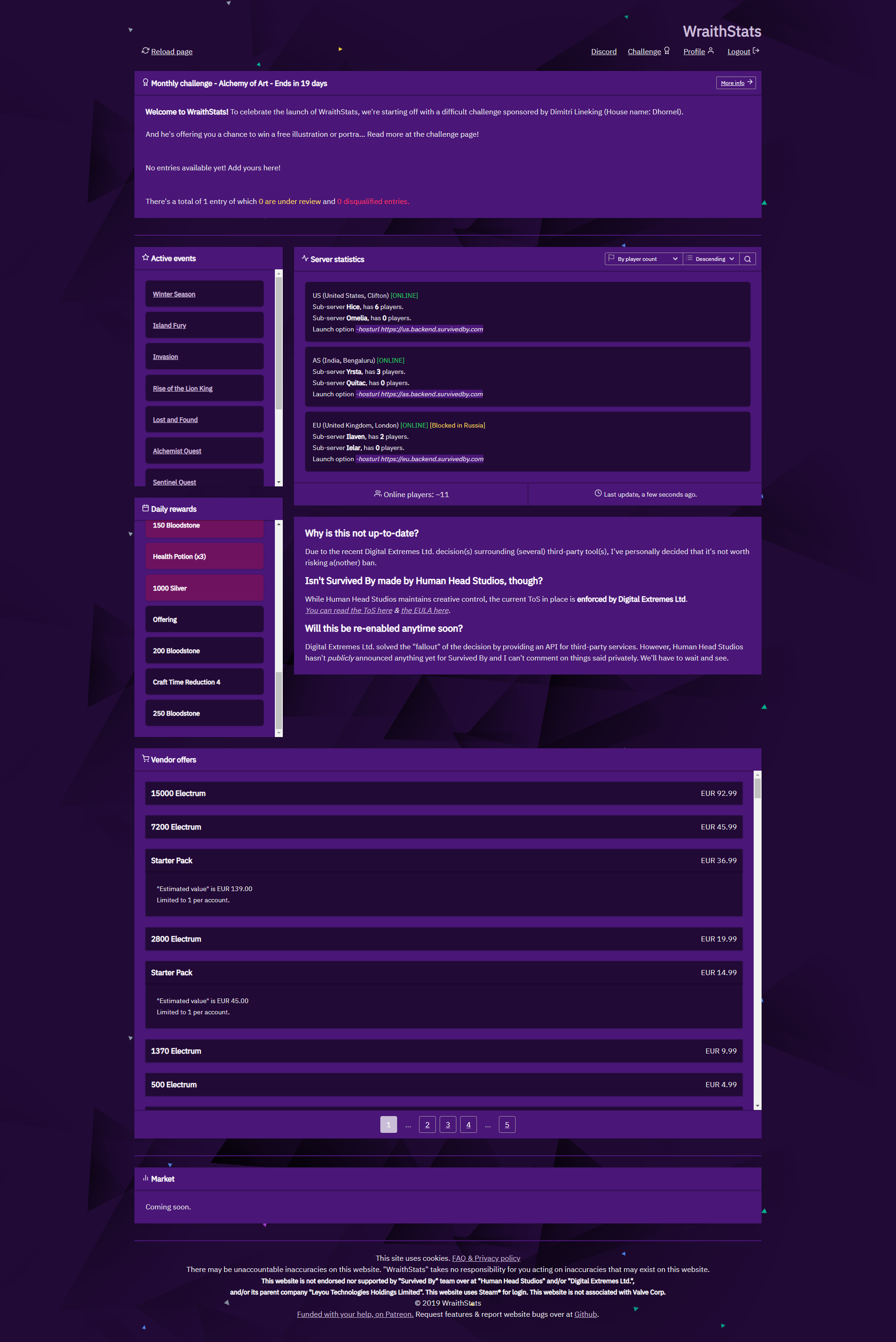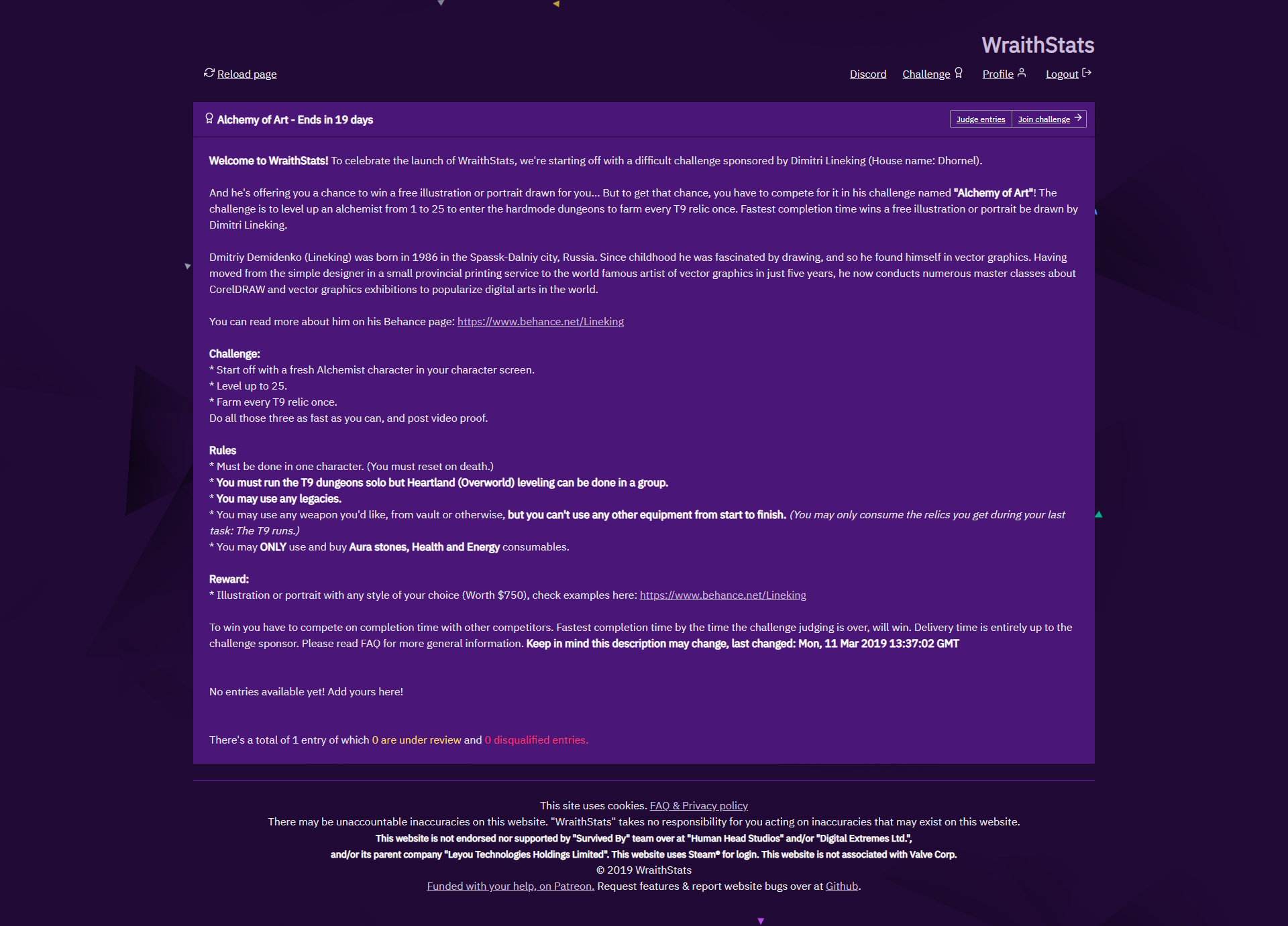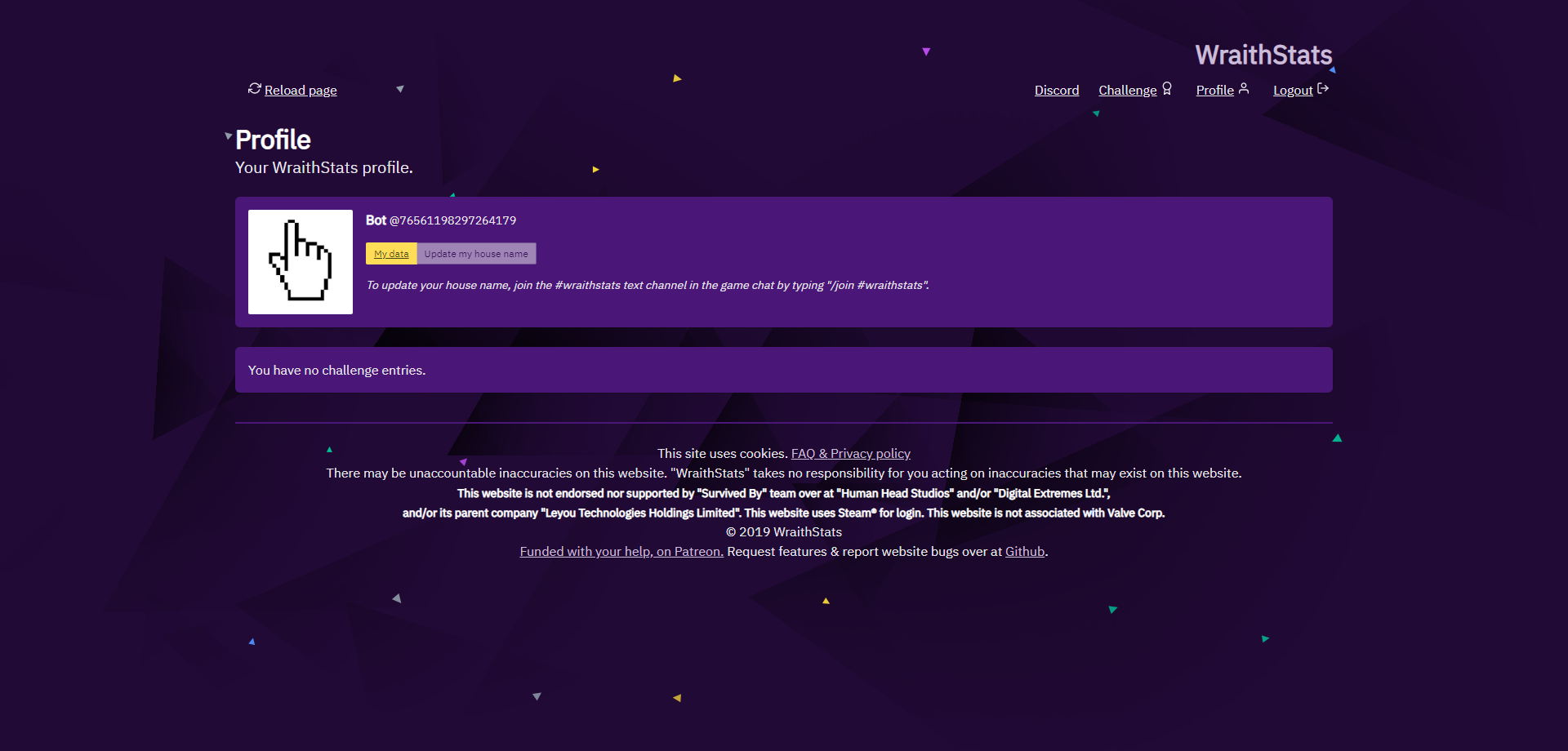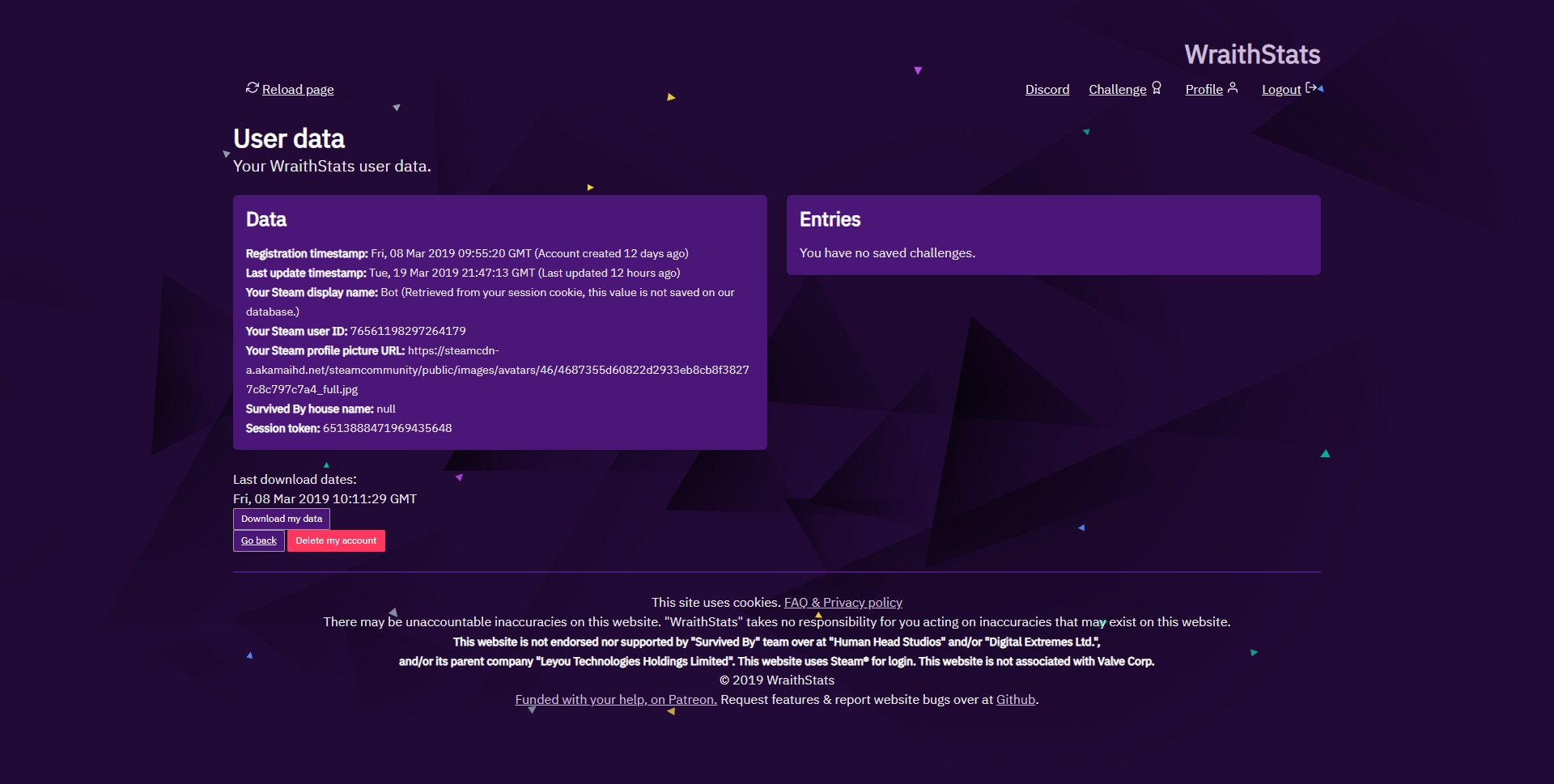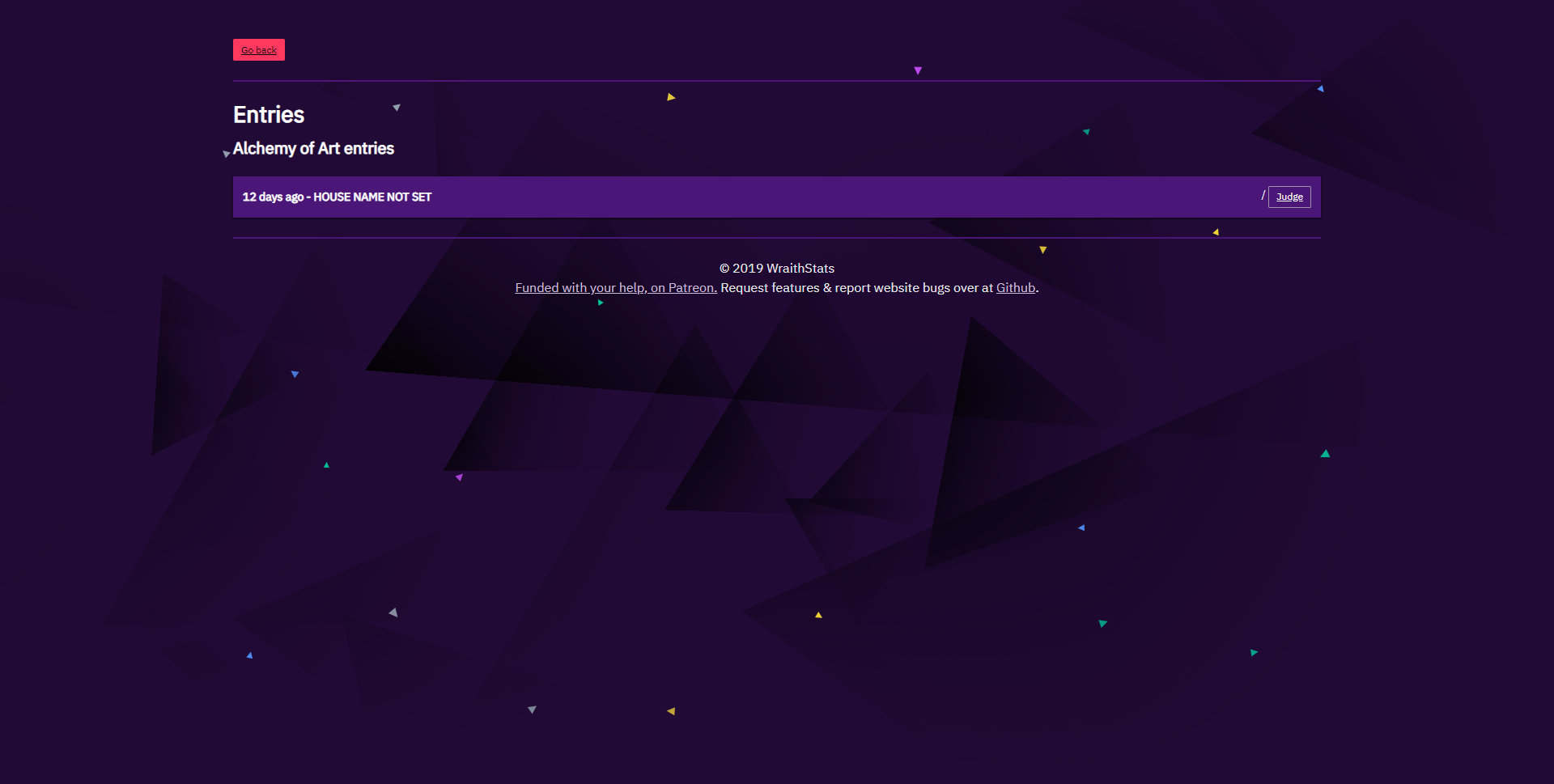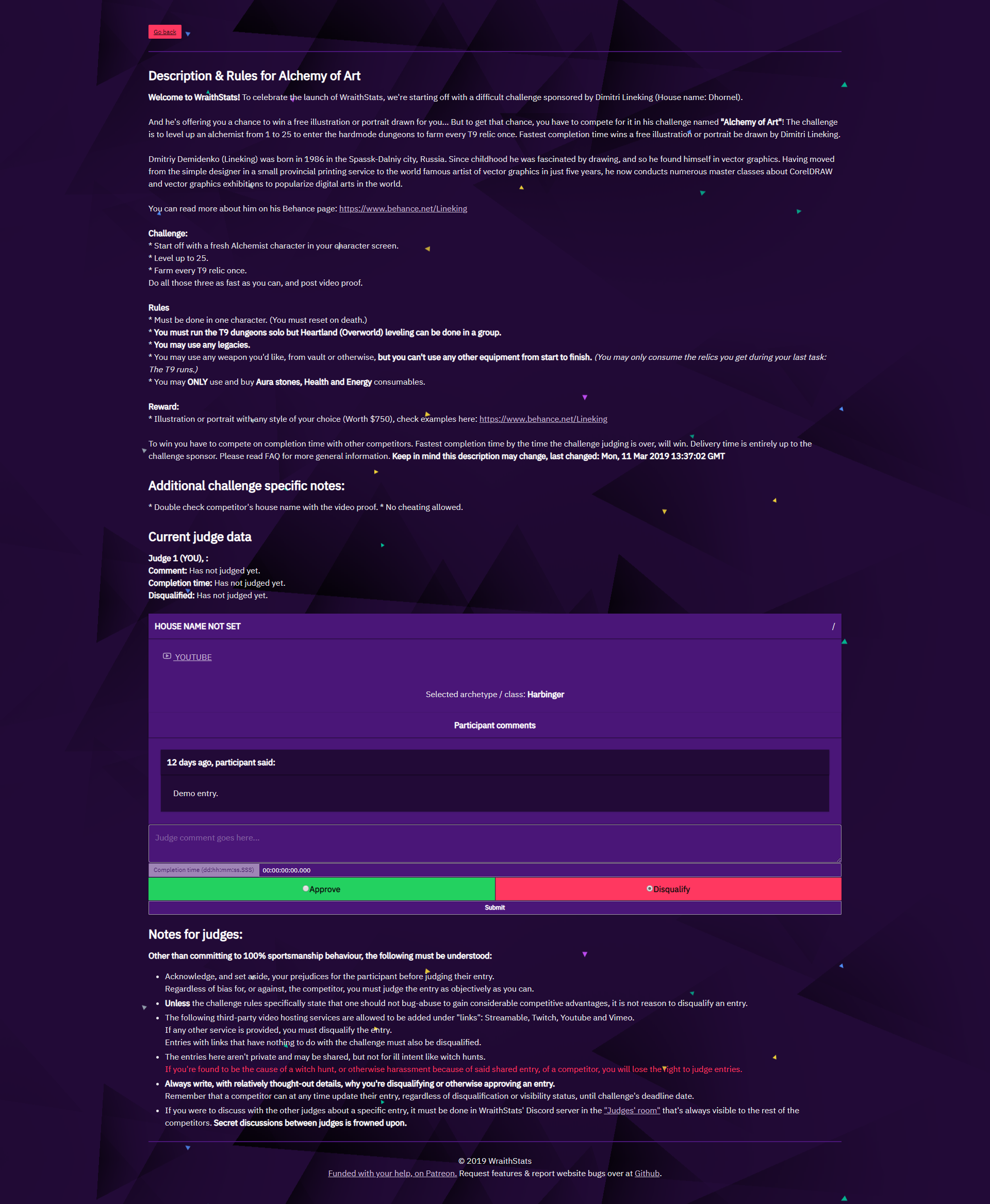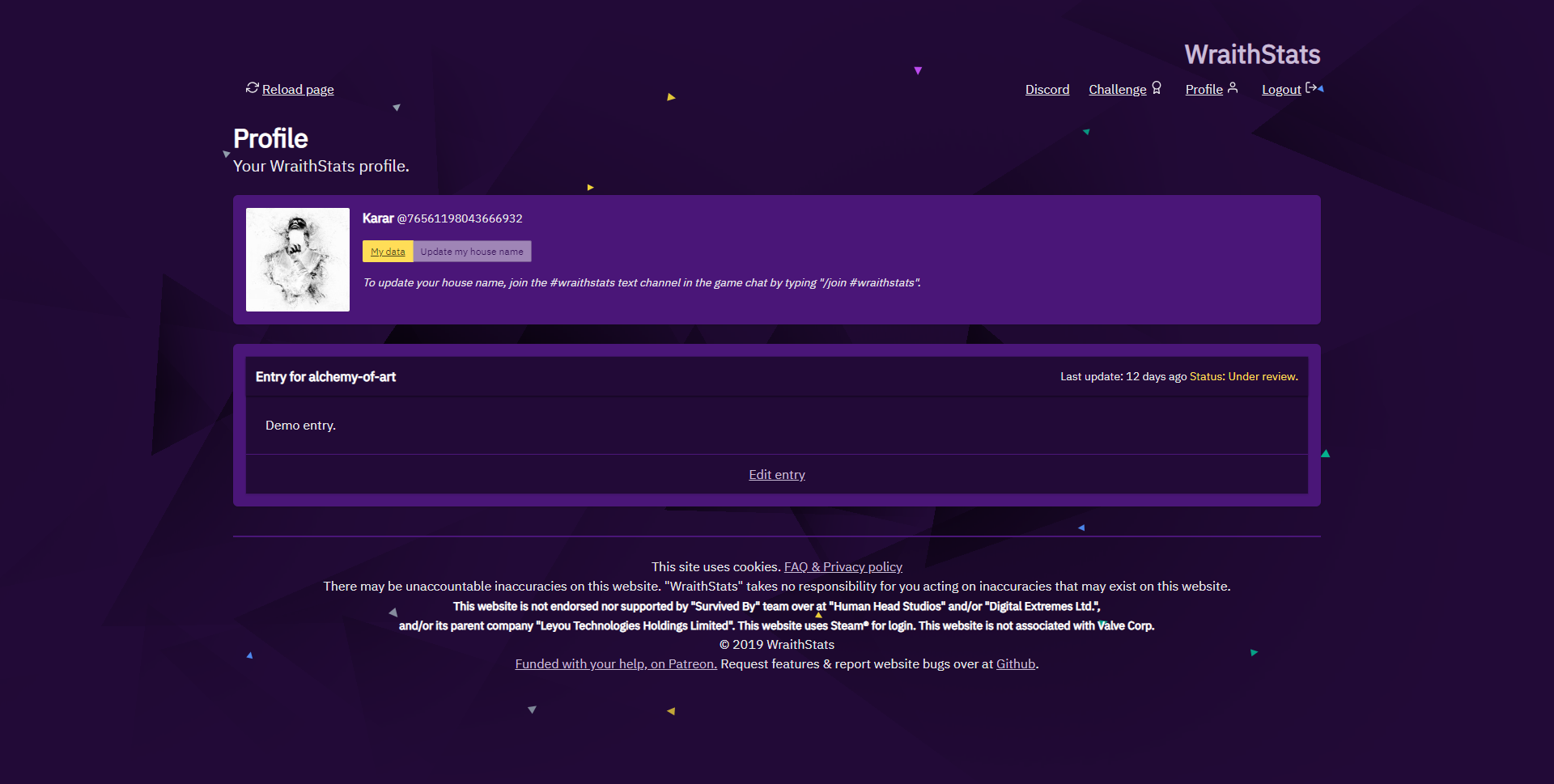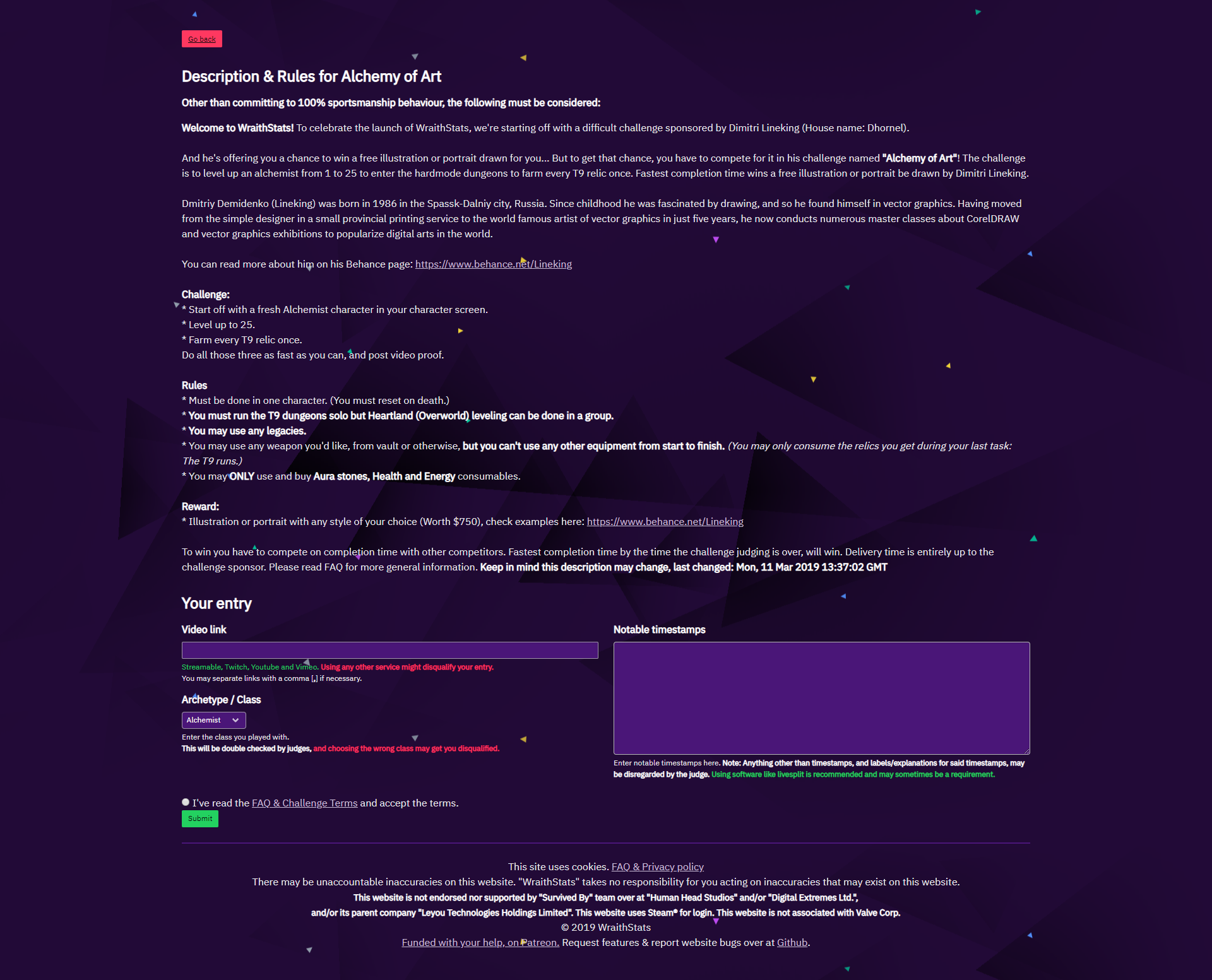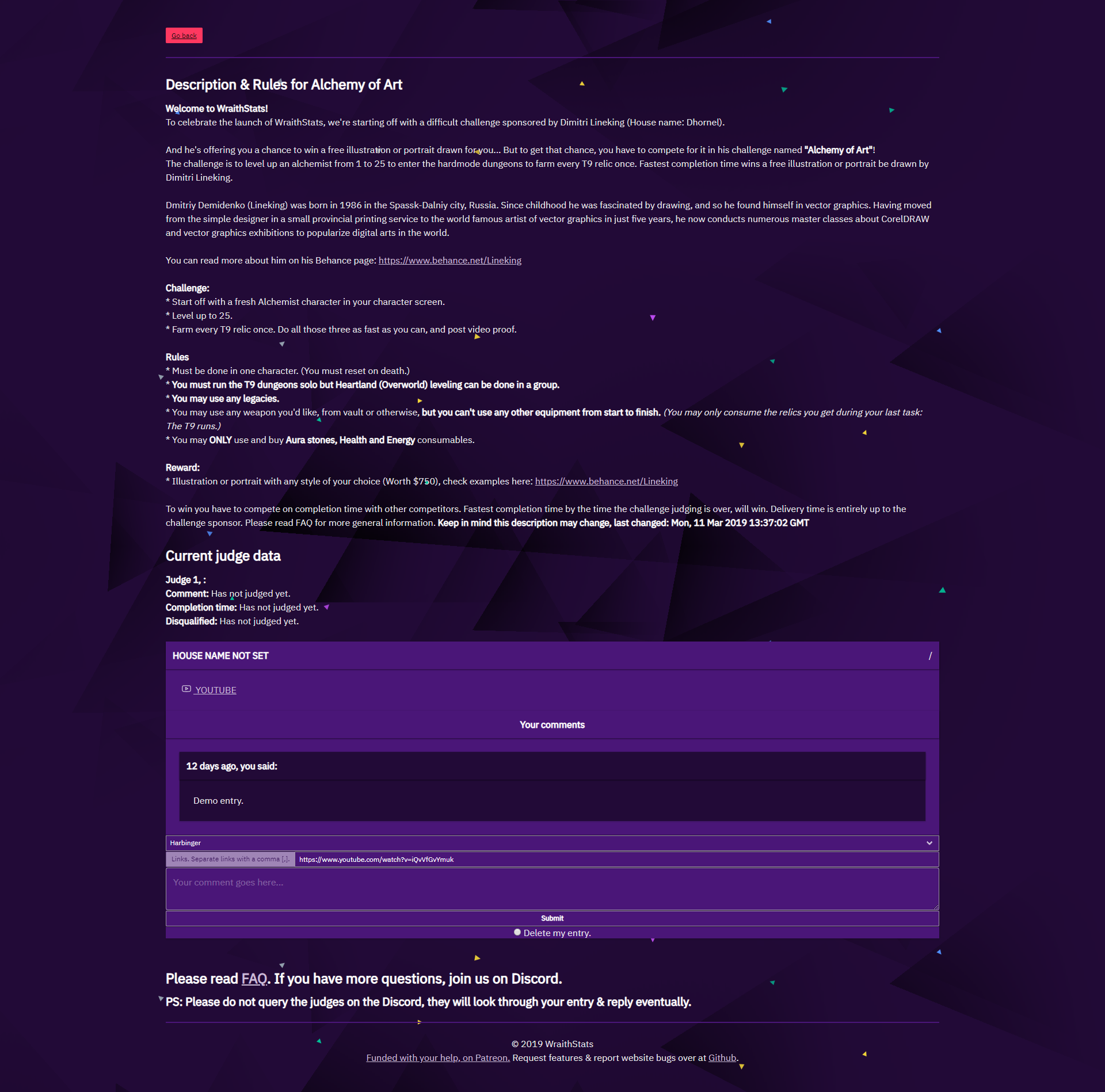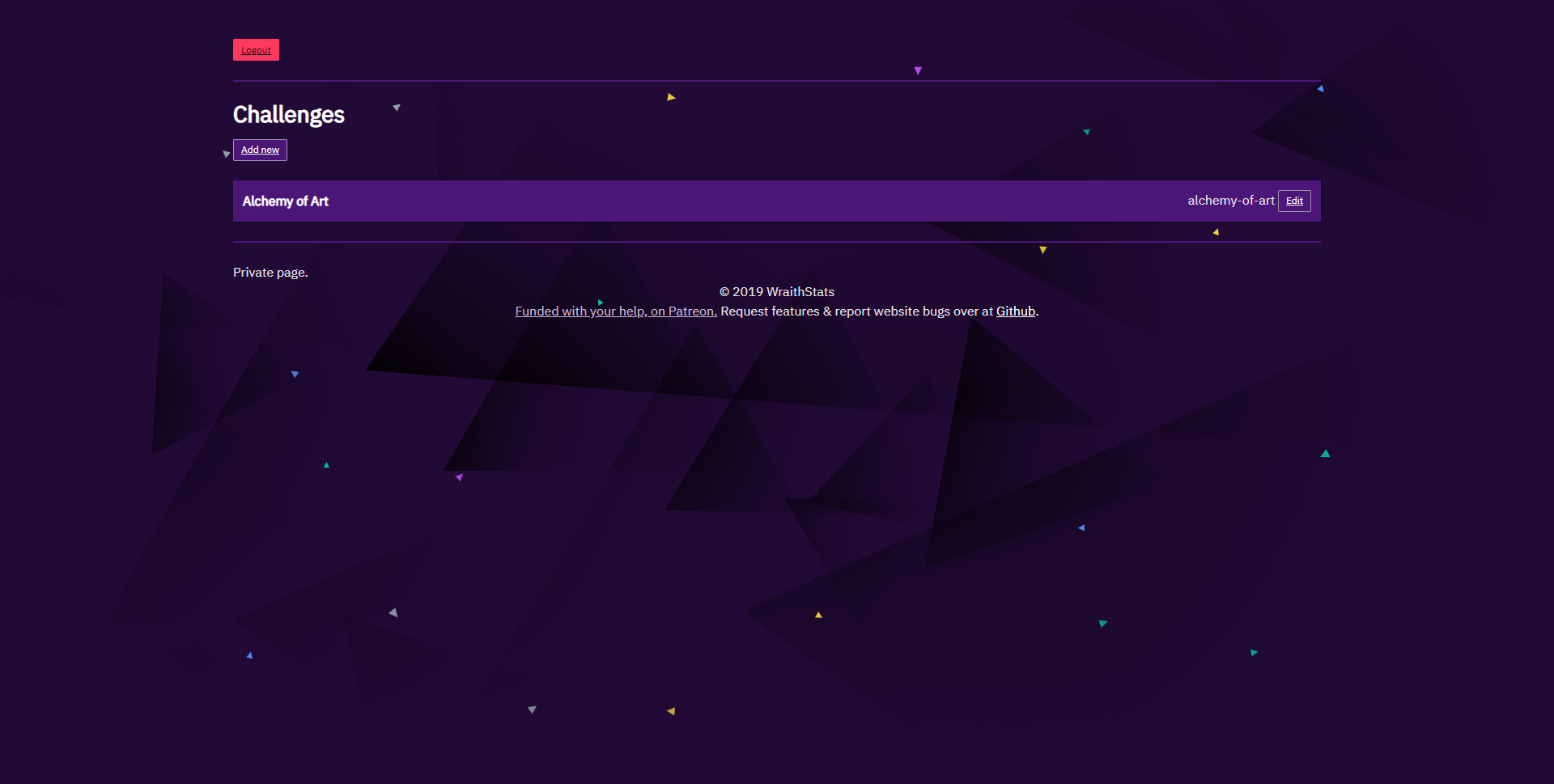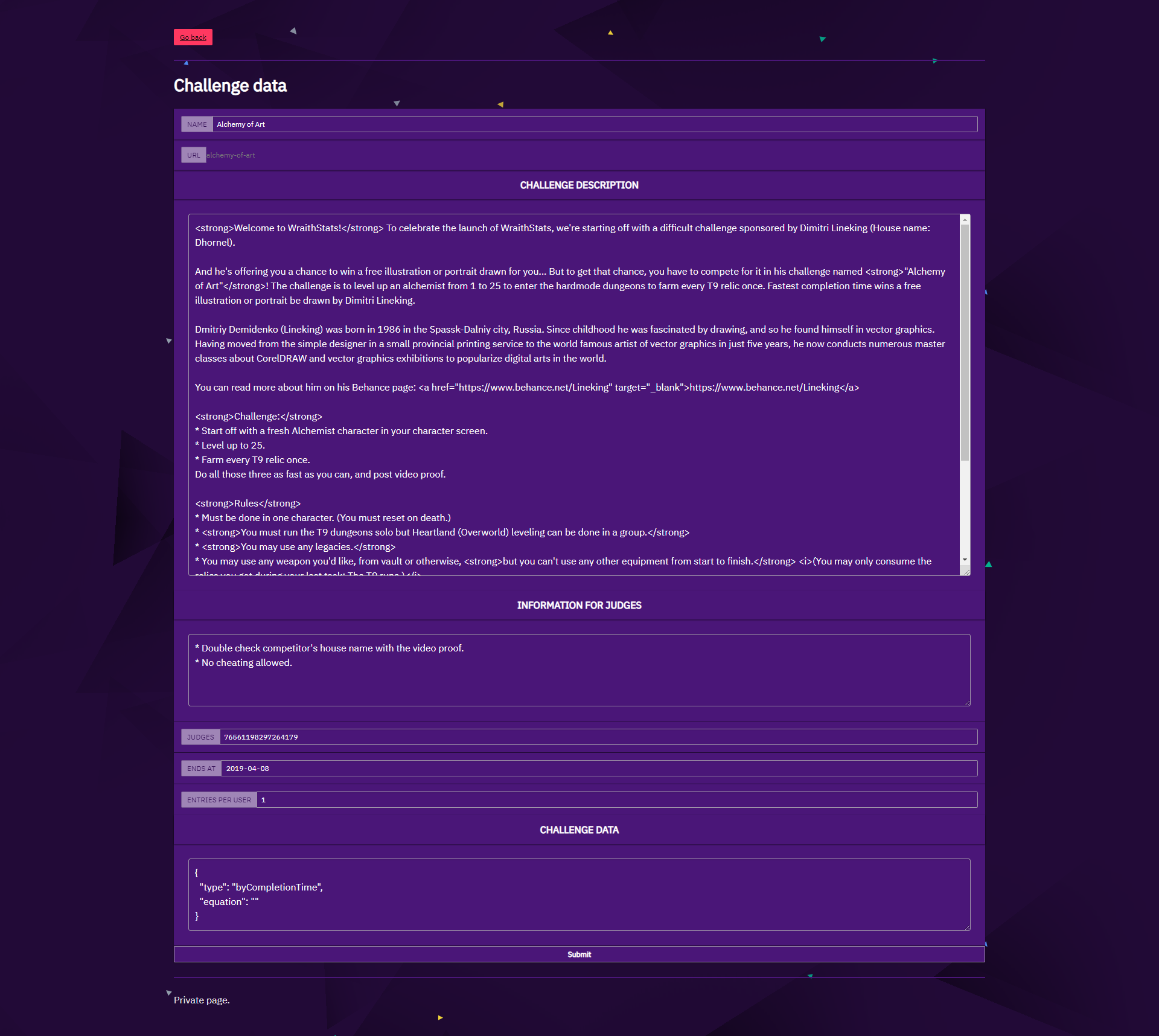 ---
No source code is available for this project as that would reveal the reverse engineered & data mined endpoints for the game's servers. Although the information that was data mined for purposes of creating wiki pages is available below.
Survived By Official Wiki - My Profile
---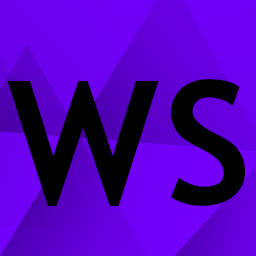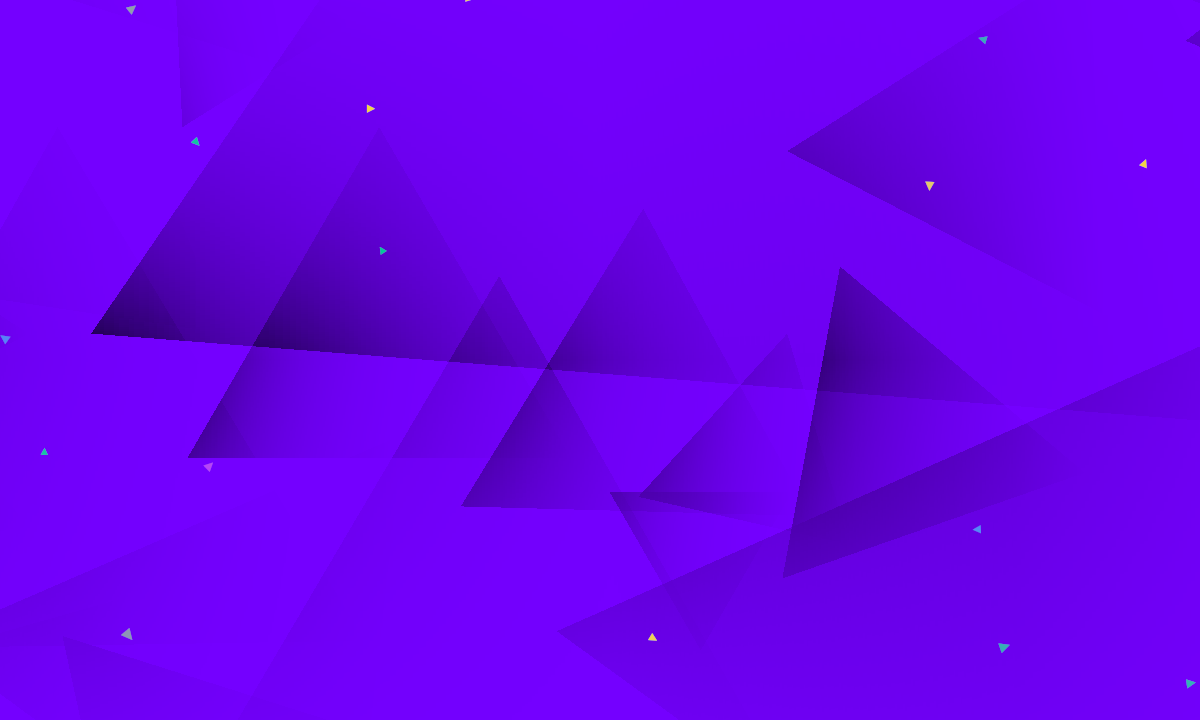 Content updated: January 14, 2023
Remahy 2023-Licenses