Perplex Chat
August 16, 2020 ~ 1 min read
Twitch stream overlay browser application tool, shows scrolling chat messages.
Enter channel name in the URL query, and watch chat messages scroll from left to right and vice versa!
Every message's display properties are seeded, making the display of chats consistent across all clients connected to the page.
Channel subscriptions and USERNOTICES are shown with rainbow colors.
No login required, works using anonymous user connection.
---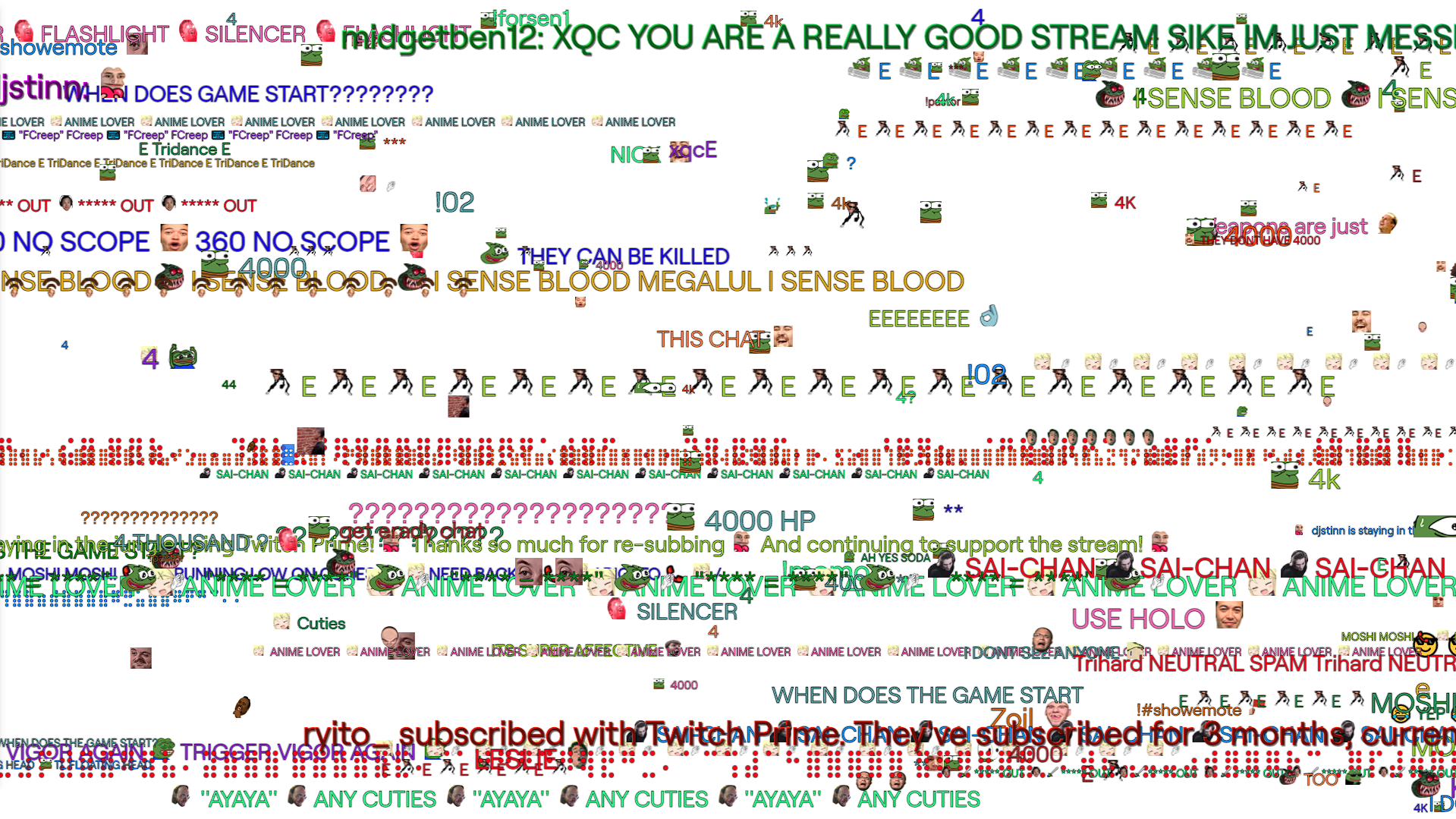 ---
Project home with @forsen chat
Content updated: January 14, 2023
Remahy 2023-Licenses